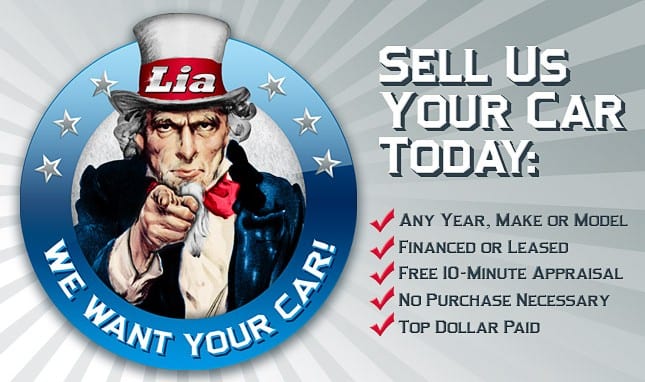 Best Cash for Unwanted Cars in Adelaide – Up to $5000
Are you planning to sell your used or old car which is beyond repair or giving you too much maintenance cost? Your search should end at Adelaide Wreckers – the best name to offer cash for cars now that it has been written off. Sell your car to us and get the top cash and FREE towing services (in case, your vehicle is not in running condition).
The team at Adelaide Wreckers always strives to offer an outstanding auto removal service and paying top cash for scrap and unwanted cars and trucks.
We are one of most vetted names, offering cash for cars in Adelaide that involves payment of the best cash that you deserve for your car. And that amount can reach up to $5000 – provided your car deserves the amount.
We have at our disposal highly qualified wreckers with an in-depth knowledge of spare parts of cars, regardless of their make and model. This helps them gauge the condition of your car, and pay you the price that you truly deserve for your car. So look for us online using keywords like 'Sell My Car SA' and you will find us online.
Sell off Your Car – get the best price instantly
When it comes to towing away unwanted car for cash, we keep the process as fast and as simple as it is!
Just dial us @ 0882810088 and let us know about the condition of your car, its age and make. We offer you a quote depending on your information.
Once you accept, just book an appointment and we turn up accordingly. We pay you the cash you deserve – right on the spot, and tow away the car instantly!
Why should you sell your car to Adelaide Wreckers?
– Local Service – Fast, reliable and honest – Instant payment – Offering FREE
Auto Removal Service – Buying all Auto Brands and Models
– FREE Cash Quotes – Buying every Condition – Offering Services Adelaide, SA Wide.
We offer cash for unwanted cars right at the spot in Adelaide and provide free removal service.
In a nutshell
The Adelaide Wreckers Company is the premier Cash for Cars Adelaide Company who pay top cash in Adelaide, SA and offer FREE Auto removal services nationwide.
Used car buyers in Adelaide who can buy every condition, no matter, if the vehicle is broken, damaged or accidental etc. On top of that, we buy all Japanese, European, classic and American vehicles at sensational prices.
Excited to get the quote for your vehicle now?
It's never too late when dealing with Adelaide's top paying companies. Get the quote for your junk car by calling on 0426 121 300 or fill up one of quotation form on our website and we should be able to get back to you within 24 hours or quicker. Please supply as much information as you can about your vehicle OR provide the vehicle's engine – chassis number and we will fetch all the details from our online system.
So do not wait! Just Contact us and get how fast we can be in payment of cash for unwanted cars in Adelaide.
Our Car Removal Service in Adelaide involves every make and model of car
Our service that pays you cash for scrap cars in Adelaide involves cars of every make and model. Thus, our service involves:
Damaged and dented
Broken
Junk or scrapped
Burnt or flooded
Old and Used
The models we deal with include Holden, Chrysler, Subaru, Toyota, Volvo, Fiat, Land Rover, Honda, BMW, Mazda, Ford, Volkswagen, Nissan, Hyundai, Mercedes Benz, Fuso, Suzuki, Mitsubishi, Kia, Peugeot, Hino, and Jeep and the likes.
So regardless of the model of old car you have, use keywords like 'Sell My Old Cars Adelaide' to ensure you get the best price for your car.
Why choose us?
We pay up to $5000 cash for junk Car Removals
We offer free same-day auto removal across Adelaide
Vehicle valuation quotes at free of cost within 24 hours
We are open to any brands, make and models
We are reputed Auto Parts supplier in South Australia
Approved Auto Dismantlers – Disposal – Recyclers and Certified Local Australian Business.
We have highly skilled and most responsive team members
We offer eco friendly Car Dismantling Service in Adelaide
If you are to find a car wrecker that offers eco friendly service, look for Adelaide Wreckers by using key phrases like 'Sell My Junk Car Adelaide'. For when it comes to wrecking and recycling your car, we would use cutting edge eco friendly technology. It ensures, your car never contributes to carbon footprint.
FAQ
How can you guarantee you pay the best Cash for Cars in Adelaide?
All our experts have vast knowledge of spare parts of cars of every make and model. Thus, the price they will fix given the condition of your car will be a deserving one.
Does your Cash for Unwanted Cars in Adelaide have any hidden deduction?
No, we are always transparent and our payment of Cash for Unwanted Cars in Adelaide never contains any hidden deduction
Why are your tow truck drivers safe?
The trucks that tow away your car following payment of cash for cars are driven by local drivers who know the local laws.
Does your payment of cash for Unwanted Cars in Adelaide involve every make and model?
Yes, our payment of cash for unwanted cars in Adelaide involves every make and model.
Is your car for cash and removal service in Adelaide safe for the environment?
Yes, we use the latest technology for dismantling your car and so, your car never contributes to cartoon footprint.
Call us @ 0882810088 to book our car removal service
Call us at the earliest for a free quote and an appointment for our wreckers' arrival. Find us online by using keywords like 'Sell My Scrap Cars Adelaide.'
Similar Links
How to Sell a Damaged Car
Why should I sell my car to Wreckers?