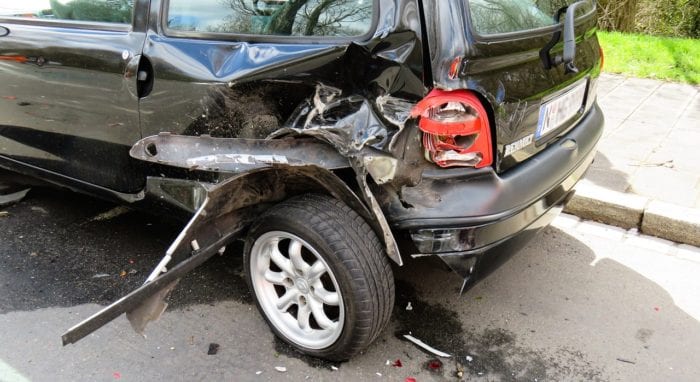 Most vehicle damage and accidents are entirely unavoidable as long as a vehicle is being used. But the worst part is getting in an accident that is serious enough to damage your vehicle beyond repair. Now you are bound to be worried about selling your damaged car.
It is because after being broken and smashed in an accident every vehicle loses a significant part of its value. Unfortunately, many people view their accidental damaged automobiles not more than a piece of scrap.
But this doesn't make your wrecked or decommissioned car fully worthless. You can still dismantle your vehicle for valuable parts and garner good money. You can find many auto buyers or stores that are on a lookout for useful and refurbished parts.
So, salvaging your damaged car for useful parts is a great way of making money out of it. You can find a number of junk car wreckers who purchase all kinds of old and unwanted vehicles for the best value.
Here are simple steps that you need to follow to get the best value for your wrecked car.
Choose the right auto dismantler
When you have a smashed vehicle it will be certainly of no use to you. As said that, you will want to get rid of it as fast as you can. For this, it is important to choose an auto wrecker with the right experience and license. Then, you can quickly convert your useless vehicle in a good amount of money.
Unfortunately, you will also find some scrap car buyers that focus on maximizing their profits. So, they keep customers in a tight corner and give an unrealistically low cash offer. Make sure to stay cautious of such dealers and don't accept an offer unless your vehicle deserves it.
Don't forget that you can find plenty of scrap auto buyers who buy such vehicles on a regular basis. It is smart to do your research and check the reviews about several companies in your area. That way you can easily pick a one that will pay a fair price for your automobile. The top broken car collection company shall pay you the best price and free towing service.
Now you can easily find many junk auto companies online. They purchase damaged automobiles for a quick sum of money.
Get an assessment of your car's value
After you have determined a certified auto wrecking company, the next important step is to get an estimate of your car. Many popular firms guarantee to offer free cash quotes in just a few seconds when customers contact them. You can usually call our evaluation team or submit their online inquiry form. When you do it, you will need to share all the basic details regarding your vehicle.
That way car wreckers can analyse the information and form a fair estimate. Therefore, make sure to keep all the necessary details handy before you contact any company.
Set an appointment as convenient for you
The next very important step after getting a free car assessment is to book an appointment. It will make the entire junk car removal process fairly easy and simple. You just need to fix an auto removal appointment with a responsive auto wrecking company. They will work their fingers to the bone to schedule a convenient auto removal for you.
You don't even need to be concerned about arranging the essential paperwork. The car wrecking team will take care of it on your behalf. However, make sure to check all the documents before putting your signatures.
Get instant cash before giving your car
After you schedule an appointment, your vehicle will be removed instantly. But before this, you will get a fair amount of cash. Before the auto removal team arrives to make sure to take off all your personal items from the vehicle.
Make sure to check under the floor carpets, seats and in the trunk. Otherwise, you can end up losing any valuable item or documents.
Get rid of the scrap car and enjoy the best money
Finally, you can get rid of your scrap vehicle after completing all the above steps. And, you will enjoy the best money which can be put forth for a new vehicle or any other useful purpose. You can also recommend the scrap your car for cash option to other wrecked auto owners.
So they don't end up wasting their damaged vehicles in a scrap yard or open landfill.
Related: What You Should Know About PPSR