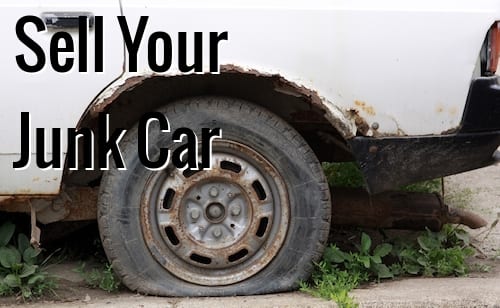 When you think of getting rid of an old and useless vehicle it could be a very daunting job. It's especially true if the vehicle is suffering from a damage that is beyond repair or it simply no longer works.
However, the great news is that the professional junk car wreckers will make the whole process very easy for you. Whether you are looking to sell a used, worn out or totaled automobile you can easily sell it to professional auto removal service providers. With that, you can have your automobile removed within a jiffy and also get to cash in hand.
Below we have stated the best benefits of selling scrap vehicle:  
Get rid of your old Junker within the same day
Generally, it takes weeks, months or even years sell an automobile by using online forums, newspaper ads, etc. Also, it will be a very time-consuming and troublesome process to identify the right potential buyer. But selling scrap cars or trucks is not as all possible luckily, the process of selling old automobiles is simple and extremely quick. With the help of these companies, you will be to remove your automobile within preferred time and time.
Get your vehicle hauled away for free
The professional vehicle removal firms are highly popular as they free towing service. They will arrive at your property or any location and carefully take your vehicle away. You do not have to worry about arranging for the pick-up of your car.
Car removal experts buy both the broken and unregistered vehicles
This is probably the best advantage of dealing with professional auto removal companies. They are always interested to buy different types of vehicles in all conditions. Whether you have a vehicle that is unregistered, not-running, completely totaled or have a damaged engine. Professional auto removal companies will purchase it off you for instant cash for cars.
You'll get good money for your scrap car
When selling your damaged vehicle to professional auto removal experts, there is no headache associated with the process. In fact, they will pay you heaps of cash for your scrap car. Basically, you can expect to get a good price depending on its recyclable value. But even if your automobile is not roadworthy, you don't need to worry. The cash for car companies will buy it off for an offer that you won't be able to turn down.
Professional companies help the environment
Auto removal companies usually focus on recycling and reprocessing every damaged vehicle that brings to their wrecking yard. They do this with an aim to protect the environment from hazardous substances of vehicles. First of all, they remove and segregate the useful components of an automobile. In which the working parts are recycled and sold to automotive dealers. While the useful steel metal is salvaged from the non-working components and sold to scrap metal recycling facility. Whereas the remaining damaged materials are disposed of by following government specified eco-friendly standards. This way, unwanted automobiles are safely disposed instead of ending up in the landfills and polluting the environment.
Conclusion
If you are looking to sell your junk or old automobile quickly and with fewer hassles, it's best to hire an expert removal company. They will pick up your wheels from your location and pay you quick cash. You only need to contact them and set a time, date and location for the hauling away of your vehicle away. Their professionals will remove your previous ride instantly and also pay you hard cash on the same day.