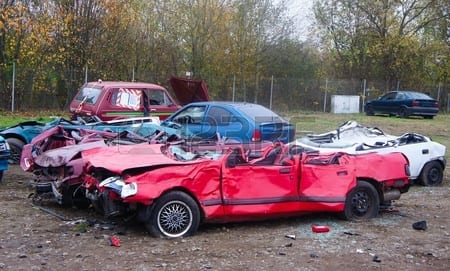 In this modern age and days, selling a used, worn-out or damaged is not quite burdensome. Thanks to the rapidly growing car wrecking yards and used car buying industries. They offer pretty much smooth and quick removal services for old or broken automobiles. But still, many people keep wrong notions about broken down vehicles.
This post highlights the most common disbelieves broken automobiles.
Broken vehicles worth no money
Many times people keep wrong assumptions that a vehicle loses its value once it gets broken or damaged. However, this isn't right. It's true that a vehicle is no longer useful when it breaks down due to age-related issues or get harmed in a collision. But it will still have the ability to be recycled and reused. Even if your vehicle is at the last stage of its life, you can still make good money out of it. This is possible due to the reliable car removal companies who buy automobiles irrespective of the damage.
It's better and inexpensive to do DIY repairs
There is nothing wrong in repairing your old or used car as it can save you a lot of money. However, if your vehicle is damaged such that it can't be redeemed, it is best to get rid of it instead. You can seek help from a professional auto removal company in your region. They will be able to redeem your automobile by using the right equipment, skills, and experience. Besides this, they will also give you a couple of dollars instantly.
Broken cars that are not in use don't cause pollution
When an automobile is no longer roadworthy, it won't cause much air pollution. It's simply because it stops creating harmful emissions of carbon dioxide and other greenhouse gases. However, this doesn't mean that a broken car doesn't cause any pollution if it's just parked in your garage. In fact, it highly pollutes the environment and water bodies when it starts deteriorating in your garage. It emits large quantities of harmful chemicals and toxic substances that pollute the environment. For instance, unused gasoline, ageing battery and coolant usually contaminate the water systems and the soil.
Selling a broken vehicle is impossible
Fortunately, selling a broken vehicle is not assumed to be impossible. In fact, you can earn some reasonable money from your old car, even if it is damaged and can't be fixed anymore. It is certainly complicated to sell broken wheels to private buyers, whether online or offline. But there are still dependable businesses like used car removal experts that will take your wheels in any damage. However, they may certainly offer you a lower price due to its condition. There is the various way to deal with your junk or scrap car, you can get a quick guide to selling your car in the best price.
Broken cars can be only sold at metal scrapping yards
If your worn-out automobile is irredeemable, you can certainly take it to metal scrapping yards. But don't forget that this is not your only option. Moreover, it is not a responsible choice to dispose of a wrecked automobile. As there is no guarantee that scrap yard dealers will dispose of your scrap auto and its components in an environmentally friendly way.
Finally, avoid these disbelieves, step up and sell your broken vehicles and you will get the top cash for cars and other vehicles.